RNEBS
Royal Naval Engineers' Benevolent Society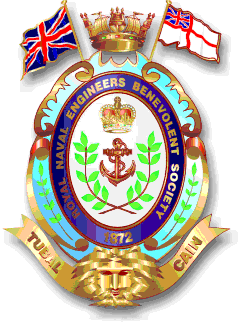 We currently have three items available for purchase:
​
The Society Tie, made of woven silk in the society colours interlaced with the Society crest. Cost is £15.50 inc P&P.


The Navigators Notebook, with faux leather covers and Society crest printed on the front cover. Cost is £6.10 inc P&P.


The Society Pinnett, a metal enameled badge approx 20mm high. Cost is £2.50 inc P&P.
​
NB: If you purchase a Tie and Notebook together then a Pinnet will be supplied free of charge.
​
All costs include postage and packing with delivery by second class post.
​
Please contact the General Manager if you wish to purchase these items.