RNEBS
Royal Naval Engineers' Benevolent Society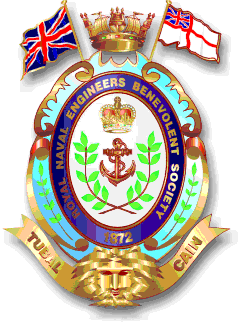 RNEBS150
FAQs


HOW MUCH ARE THE TICKETS?
The tickets are priced at £75 each, This all-in cost includes drinks reception, meal with wines plus port.
​
​
HOW CAN I PAY FOR MY TICKET?
Tickets can be purchased using most Debit and Credit Cards on the Tickets page.
​
Individual purchase is preferred but there is an option within the application to be associated with a particular group. Groups (such as Class No xxx etc.) should be setup by a group coordinator and by emailing the team with the list of group members at rnebs150@gmail.com.
​
​
CAN I PAY IN A FOREIGN CURRENCY?
We cannot accept payments in currency other than GBP.
​
​
CAN I MAKE A GROUP PURCHASE?
Information on this topic will be published soon
​
​
CAN I BRING MY WIFE / HUSBAND / PARTNER?
This will not be a formal Mess Diner so wives / husbands / partners will be able to attend this event.
NB: If ticket sales are lower than expected then this may change, but we anticipate that all tickets will be sold as there has been a great deal of interest shown already.
​
​
HOW DO I GET TO HOME PARK?
This information is provided in the Map and Directions section on the home page.
WHERE CAN I STAY?
Please look at our list of suitable hotels we have complied that are within a reasonable distance of the venue. There are none in walking distance to Home Park​
​
HAVE ANY SPECIAL HOTEL RATES BEEN ORGANISED?
No. We have not approached any hotels with a view or negotiating a special 'Artificer 150' rate. This would be normally subject to a minimum number of guests and we have no idea of how many colleagues will or may be travelling together or indeed staying at any particular hotel.
It is suggested that you and your colleagues contact your preferred hotel and ask for any deals they may have.
​
WHAT SHOULD I WEAR?
Miniature medals may be worn - no full size medals or ribbons please.
There should be no display of rank. Civilian dress only please for this special occasion.
The rig is Black Tie - evening dress/tuxedo - black dinner suit with black bow tie or full length or cocktail dress or smart trouser suit for the ladies.
Cummerbunds may be worn and may be of the appropriate engineering specialisation colour.
So, no white jackets, black shirts, coloured bow ties or mess undress please.
It is expected that ordinary collars are worn and not wing collars.
NB: Formal highland dress is permissible as is other forms of national formal wear. If in doubt then please ask.
​
​
​
​
​​​​​​​​
​
​
​
​
​
HOW CAN I KEEP UP WITH WHAT IS GOING ON?
Check the RNEBS website for updates.
​
​
​AM I ELIGIBLE TO ATTEND IF I AM NOT A MEMBER OF THE RNEBS?
The answer is no. The event is only open to society members who are in date for their subscriptions.​
​
​
WHAT IS THE TIMETABLE OF THE EVENING'S EVENTS?
We have been able to fund an extension to our time at Home Park
and the revised outline programme is as follows:
1730
Doors Open
Enter via Museum entrance to right hand side of Guildhall Square.
1800-1900
Drinks reception in the Library and the Old Print Room (interconnected).
Wines, beer, non-alcoholic variants and soft drinks will be available plus nibbles.
1900
Call to dinner. You will have 20 minutes to progress,
via the cloakroom if required, to the Great Hall.
Seating Plans will be displayed in a number of positions.
1920
Be Seated.
Grace.
1930-2130
Dinner. Open your commemorative glass!
A four course dinner will be served including shared cheese platters.
Red and white wines or beer will be served with non-alcoholic variants
and soft drink options will be available.
2200
Port will be served - again with non-alcoholic and soft drink options.
Loyal Toast, Speeches and Toasts various.
​
2300
End of formal dinner
2330
We need to be clear of Home Park