RNEBS
Royal Naval Engineers' Benevolent Society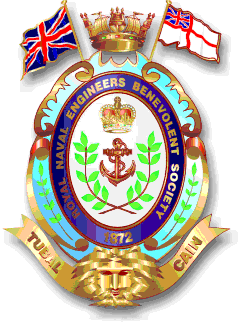 We have added this new page for those who just want to learn about the condition or for those who have presented with the condition or you know someone who has. We have anecdotal evidence that there are many people who do not know that they are entitled to compensation if the have contracted mesothelioma during their military service. If you know someone who may have this disease, please ensure that they (or their relatives) are fully up to date with their entitlements.
Mesothelioma is a type of cancer that develops in the lining that covers the outer surface of some of the body's organs. It's usually linked to asbestos exposure. It mainly affects the lining of the lungs (pleural mesothelioma), although it can also affect the lining of the tummy (peritoneal mesothelioma), heart or testicles. More than 2,600 people are diagnosed with the condition each year in the UK. Most cases are diagnosed in people aged 60 to 80, and men are affected more commonly than women.
Unfortunately, it's rarely possible to cure mesothelioma, although treatment can help control the symptoms. The symptoms of mesothelioma tend to develop gradually over time. They typically don't appear until several decades after exposure to asbestos.
​
Legislation was amended in April 2016 to enable all veterans diagnosed with Mesothelioma as a result of Service the choice between receiving a traditional War Pension or £140,000 in lump sum compensation, regardless of age at diagnosis.

Veterans UK (Part of the Ministry of Defence) can help you if you have been diagnosed with the asbestos related disease, diffuse mesothelioma, due to military service. It is understand that independent advice will be offered to all veteran Mesothelioma claimants to help them decide which payment option is right for them, given that War Pensions include survivors benefits.
​
Go to the Veterans UK where you will see more information and the link to how to make a claim.
​
The charity Mesothelioma UK has launched a specialist, UK-wide service for Armed Forces personnel and veterans. This service is called 'Mesothelioma UK - Supporting our Armed Forces' and its development of the service is supported by Government funding from fines levied on the banking industry for manipulating the London inter-bank lending rate (LIBOR).
The aim of Mesothelioma UK - Supporting our Armed Forces, is to raise awareness of the disease and establish a comprehensive shared approach to providing mesothelioma information and support for armed forces personnel and veterans. The charity integrates into NHS front line services to ensure specialist mesothelioma nursing is available at the point of need. They achieve this through a growing network oi specialist mesothelioma nurses, regionally based in NHS hospitals funded by Mesothelioma UK.
​
Macmillan Cancer Support also offer good information and advice.
​
A note of caution: There are many organisations who will "help" you to make a claim, but in my opinion (editor) I would first seek advice from Veterans UK and/or Mesothelioma UK before going down the independent route.
​
​
​