RNEBS
Royal Naval Engineers' Benevolent Society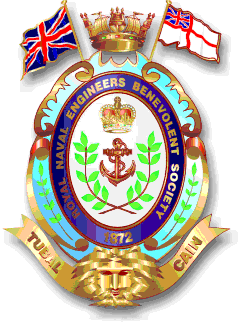 RNEBS 150
​
Programme &
Seating Arrangements
Programme
1900 - Home Park doors open
1900 to 1945 - Drinks reception
> Photo Booth open for business <
1945 - Call to dinner
2000 - Guests seated for dinner
Welcome address by the President
2005 - Dinner
2130 - Clear Tables
2145 - Port Service and Cheese Platter
Address by the President
Toasts
2200 - Coffee
> 2230 - Music and Dancing <
2359 - The End
​
​
Seating Arrangements
Guests will be seated on circular tables of eight and the six numbered tables will be arranged in a circle in the centre of the room. Place cards will indicate where you will be seated and this will enable the serving staff to present you with your chosed menu items.
​
We will be providing an open bar and waiter service will be available at the tables. We will provision two bottles of wine on the table and once consumed, additional wine will be provided by waiter service.
​
Table 1
Mark Stevens and Leslie Esperas
Stephen Else and Donna Newell
David Woollard and Liz Woollard
Nigel Fyfe and Susan Fyfe
​
Table 2
Rod Lampen and Ronnie Lampen
Irv Campbell
Paul Spray
Steve Woodford and Loraine Woodford
Tony Worsfold and Sandra Worsfold
​
Table 3
Paul Kirkpatrick and Karen Kirkpatrick
George Stanton and Trish Stanton
Bill Hetherington and Tina Hetherington
Geoffrey Harding and Karen Harding
​
Table 4
Graham Saunders
Keith Rowbottom
John Ross and Sarah Ross
Chris Heaver
Martin Freeman and Mike Jackson
David Page
​
Table 5
Michael Beckett
Peter Payne-Hanlon and Angela Payne-Hanlon
Rodney Wright and Susan Wright
David Poole and Di Poole
Robert Geddes
​
Table 6
Stephen Lees
Martin Waltho
Ron Clarke and Angela Clarke
Peter Bellamy
Steven Southern and Anne Burnside
Ken Morrison
​
​
Photography
A photographer has been engaged to take pictures during the gala dinner. The RNEBS150 Team will not be providing access to any photographs taken on the day although we will have access to all and will use them at our discretion in any forthcoming RNEBS publications and websites.
​
We will be setting up a website so that you can view the pictures and make your own arrangements with the photographer to purchase any pictures taken on the night. Contact details will be provided on the RNEBS150-Photos website.
​
Music
We have engaged a DJ to provide music throughout the gala dinner
​
Safety
We will be providing a hand sanitizer next to the entrance for your convenience. If anyone wishes to wear a face mask, please feel free to bring one with you.
​
​