RNEBS
Royal Naval Engineers' Benevolent Society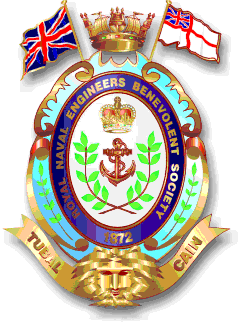 RNEBS 150
Dinner Menu
& Drinks Selection
Menu
S1 - Soup of the day (V) & (GF)
Roasted sweet potato and rosemary
S2 - Ham Hock Terrine
Served with herb toast, roasted beetroot and pickled shallots
S3 - Prawn and Smoked Salmon Tian
Prawns dressed in marie rose sauce, with cucumber, lettuce and lemon
-------------------
M1 - Pan roasted Chicken Breast (GF)
Served with herb roasted new potatoes, baby vegetables and chicken and white wine sauce
M2 - Slow roasted Pork Belly (GF)
Served with wholegrain mustard mashed potatoes, wilted spinach and peppercorn sauce
M3 - Wild Mushroom and Spinach Tart (V)
Served with herb roasted new potatoes, bundled baby vegetables, pesto & devon cream sauce
-------------------
D1 - Belgian Chocolate Cheesecake
Served with Chantilly cream and raspberry coulis
D2 - Caramel & Apple Crumble Pie
Served with spiced apple puree and clotted cream
D3 - Lemon Meringue Pie
Served with fresh mixed berries
D4 - Vanilla Cheesecake (GF)
-------------------
Cheeseboard
Tea, Coffee & Mints
​
Key: (V) = Vegan (GF) = Gluten Free
​
Drinks
Prosecco Borgo SanLeo - Veneto, Italy
A wonderfully fresh and well balanced, appley palate with just a hint of delicate almond.
11% vol Vegan
​
Taworri Sauvingnon Blanc - Marlborough, New Zealand
This benchmark wine is famed for its crisp zesty character, goosberry fruit, grassy notes and utterly delicious. 12.5% vol Vegetarian
​
Cormoran Tempranillo 2018/19 - Rioja, Spain
Bright cherry red with masses of red berry fruit flavours leading into richer, warmer fruits
with a hint of vanilla. Well balanced, lingering and harmonious.
14% vol
​
Sparkling and Still water and Fruit Juice
​
​